Mold Remediation in Kansas City Done Naturally
Genesis Healthy Homes is Kansas City's mold remediation and air quality experts. We proudly offer local air quality testing, mold removal, radon testing, allergen testing & more in Overland Park, Lenexa, Olathe, Shawnee, KCK, Lee's Summit, Prairie Village, Blue Springs, and the entire KC Metro area!
Experienced & Professional KC Mold Testing, Remediation & Air Quality Services
Got house mold? Our home mold removal is often 50-75% less expensive than traditional mold remediation services. We allow you to take control of mold and keep your home healthy without busting your budget.
Our mold remediation product is a plant-based enzyme which is all natural. For your family's health, take an eco-friendly approach to home mold removal and indoor air quality by avoiding harsh chemicals which emit VOCs.
From black mold to other toxic molds, our mold specialists can have your home healthy in as little as 48 hours. Our "clean in-place" mold removal is hassle free – no demolition, moving furniture, or belongings.
Our mold removal solution kills mold where it lives. Spraying an ultra-fine mist which penetrates porous surfaces and removes airborne impurities. GUARANTEED RESULTS!
From removing toxic mold in Kansas City to improving indoor air quality in Overland Park, our specialists are experts in creating healthy homes. Call us today for air quality testing or mold remediation in the KC metro!
Our certified inspectors and mold experts will evaluate your home for free! Whether you're facing tough challenges or simply want peace of mind, we can help you identify and treat any issue that may be affecting your indoor air quality.
The Amerines at Genesis have been active and supportive members of Mid-America Association of Real Estate Investors for a couple of years now and they have been very helpful in helping all of our members with their Mold Issues!

I would highly recommend Genesis (I had John and he was amazing) every time. I will never use another company. They were on time, expeditious and they delivered as promised. I feel confident because they are thorough and their reports are detailed and informative. I will recommend them to everyone I know.

When our sump pump couldn't keep up with all this rain, Erich got out super-quick to get our basement dried out and rip out our soggy carpet and drywall. He was quick and easy to communicate with and did a very thorough job.

I used [Genesis] and I would recommend them to all my family, clients and friends. Very responsive, polite, courteous and professional. The pricing is fair to low. Terry and Eric are real gentlemen and make the process simple and not complicated. Excellent company

I was extremely satisfied with the responsiveness of Terry and John. They took action immediately to resolve the mold issue in my home and were prompt and professional at all times. They were also very willing to answer all my questions. In my opinion, they went above and beyond by suggesting the possible cause of the mold, which was confirmed by an HVAC service company, Moreover, to help detect future leaks in the HVAC unit that was adjacent to my closet wall, they installed a "trap door" at the bottom of the closet so I could check for potential leaks. Oh, and let's not forget Connie in the office. She is a jewel!

Tests were performed identifying the mold issue and type of mold. They treated the area which corrected the mold problem. This was verified by additional testing of the mold level. Their process works great as advertised. Their team was good to work with and I would recommend them to others.

[Genesis] saved my clients thousands of dollars over other bids. They were very pleased with the safety of the product used with their young child and a pregnant mother. I highly recommend them to anyone considering quotes for mold issues.

Great, I would refer to family and friends.

Terry and his team were wonderful! They came the day after we reported to the builders representative, they mapped out the process and were very clear on what we should expect. They kept in constant contact throughout the process and let us know the all clear when the job was done. I'd recommend them to anyone needing any of their services!.

It went very well. We were probably a little more sophisticated than the average homeowners undergoing such a large restoration since we had just overseen the building of our custom home. We understood that subcontractors are sometimes not as dependable as the contractors would like. However, despite those inherent problems, [Genesis] was very responsive in getting things done quickly, with high-quality materials, without sacrificing the quality of their work. I fully anticipated that the end costs would be significantly higher than the insurance company's estimate.

These guys are responsive, reasonable and professional! They are absolutely my go-to on any remediation needed for clients or for my own home!

We had a flood at our office. The water mitigation company cleaned and helped us to dry out the office, but there was still a mildew smell in some of the offices (some our employees who were really sensitive to mildew and mold and were getting headaches). Genesis came in...worked their magic and we have had no more issues (over 6 months later). Fast response! Great customer service! Great products!

I have used this company on multiple occasions in the Real Estate field. They are always very professional, and have a wealth of knowledge. I will be continuing to use them and refer them to any of my clients that have a need. Very honest and trustworthy.

As a Realtor, I run into these types of problems infrequently. Therefore, my knowledge of the potential issues is very limited. However, when these situations arise, Terry and Erich have been very responsive and are a pleasure to work with. They are very knowledgeable regarding the entire process, are focused on using only environmentally safe chemicals, and both their communication and their customer service are excellent. I highly recommend Genesis!

I would highly recommend Genesis. I needed a fast treatment for mold remediation on a property that we were selling. Genesis got the job done fast and for a fair price. We passed the inspection as need and were ultimately able to sell the house. Thank you Genesis!

We had a sump pump failure during a storm that also swamped hundreds of basements. Our home warranty company wouldn't come out to fix the sump pump if there was standing water in the basement and we couldn't keep the water from pouring in without a new sump pump. I was completely overwhelmed and frantic until Genesis Home Restorations showed up. I'm sure they were busy as well, so the owner himself and his son Trent showed up with a temporary sump pump and got right to work so we could get cleaned up enough to get a new sump put in.

Genesis Home Restorations Rocks! Terry responded to my request for an inspection same day and has been all around wonderful to work with. Our real estate team will continue to use and recommend Genesis Home Restorations for all future needs!

Green Home Solutions responded promptly to my call re: mold behind my shower walls. As someone with extreme mold sensitivities, the very idea of mold makes my heart pound! Green Home Solutions' technicians put my mind at ease by providing a comprehensive report of their findings, and working with me to schedule/afford the remediation. A great company with a big heart!
Whether you're buying a new home or assuring your current home is a healthy environment for your family, Genesis Healthy Homes of Kansas City has certified home inspectors that offer free healthy home assessments and mold removal services.
We know how hard realtors work! And there's nothing that can break a deal faster than strong odors or the discovery of black mold. Our all-natural, plant-based enzyme eliminates most odors and removes mold without hassles, demolition or property damage.
Life can be messy & smelly and nobody knows that better than you, a home cleaning service professional. From mold removal to odor elimination, Genesis Healthy Homes of Kansas City is here to help you solve your toughest challenges. Our eco-friendly, all-natural products remove mold and odors safely, quickly, and affordably.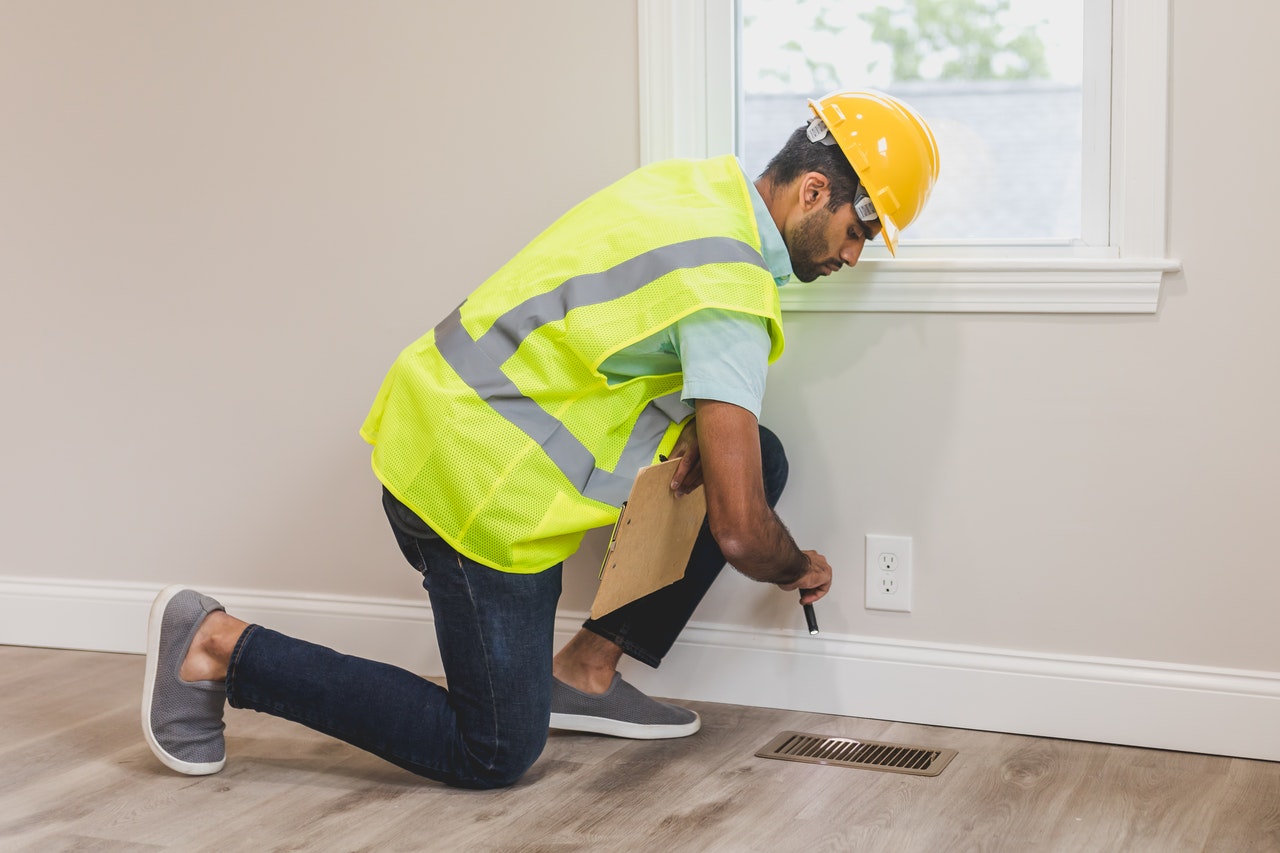 Home inspectors play a vital role in the successful sale of residential property. You've seen it all, and we can partner with you to help sellers & buyers with our mold remediation & assessment services.
Quick & Reliable Testing & Mold Remediation in Kansas City
Location
Serving Overland Park, Kansas City & the Greater KC Metro